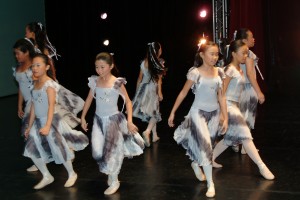 The Ballet 3 & 4 program will carry on from previous programs and go into more depth in the barre and center.
Barre exercise – Plie, Tendus, Glisse, Ronde de Jambes, Pettie Battements, Frappe, Developpes and Grand Battements. Pirouette exercises will be introduced.
Center exercises – More complex exercises will be given for adage and allegro. Students are also encouraged to choreograph their own routines.
In addition, students are taught foot strengthening exercises at the barre and center to prepare them for pointe work in Ballet 3.