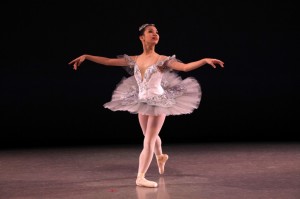 The Ballet 5 & 6 program is a series of demanding exercises designed as an introduction to the professional Ballet 4 program.
Students will be taught the full barre with more complexity and also emphasis will be put on fine details and correct execution of these steps.
Center work will consist of longer adages and allegros combined with pirouettes in center and on diagonale.
All students will begin basic pointe work at the barre and center.